A Sploder Staff member is someone on the site who is a Reviewer, Moderator, or Editor of the Mainsite. A reviewer reviews games and posts his or her opinions of such game. An Editor places feature-worthy games on the Features list, where they can get more views; and the Moderator makes sure the site is safe (they can ban or warn users). Think about them being the Sploder Police.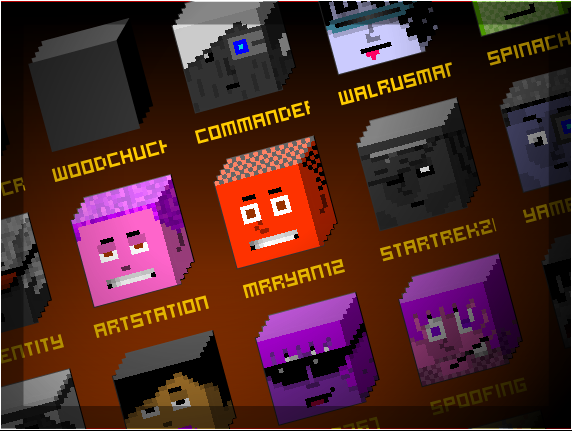 "
Welcome to the Sploder Staff page. All staff are Sploder members who have devoted their time to make Sploder a better place. Please treat them with respect, and they will do the same for you!

Our editors work tirelessly to find and feature good games. Our moderators follow the comments and games to make sure they are appropriate for a general audience, and make sure everyone is treated nicely on Sploder. Our reviewers write reviews to help us all learn what makes a good game. Feel free to comment here to communicate directly with our staff.

"
Mainsite Moderators (MSMs) maintain and monitor the Sploder Main Site using the Moderation Panel. Members who are MSMs may mute, ban, and/or ip ban others as well as delete comments [deal with it bad users]. MSMs are tasked with such duties as reviewing all reported comments to see if they are inappropriate. They may also view the Mod Panel with in it, the Hack Log and can restore games. Moderators have much more responsibility than other members [nobody likes responsibility]. Although being a Moderator may sound like fun, it can actually be quite stressful at times [take that moderator wannabes].
How to become a moderator
Main article: Moderation Recruitment System
To apply for Mainsite Moderator, you must apply in the Moderation Recruitment System.
External Links
Trivia
During early 2014, Game Restore has been made self-service. However, moderators can still restore other member's games.
According to a statement moderator "Amdri" talked about with a member, he said moderation has been having a glitch where now it's difficult to catch someone. This made moderation slow [we feel your pain moderators].
Reviewer

Badge:

Type:

Reviews

Powers:

Making Reviews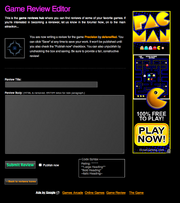 Reviewer
 is a rank of the Sploder Main Site. Reviewers are tasked with reviewing games, hence the name. To become a Reviewer, you must be a member of the
Sploder Community Forums
. Then, you must publish an application in the category Reviewer Lane which is ran by Epico and
Unovi
. The application must be reviewing a Sploder game, otherwise it will be denied. Plagiarism is not tolerated. If you plagiarise, you will be banned from applying for any number of time. If your application is denied, you may apply again in 2 weeks prior to when it was denied. If you apply earlier, however, your application will be automatically denied and you will have to wait 6 weeks to re-apply. If your application is accepted, you will have to wait until
Geoff
is online and checks his to-do list so that he can give you your badge.
Editors

Badge:

Type:

Features

Powers:

Making Features
Editors are members with the ability to feature Sploder games on the mainsite. Most Editors are well-respected members of the site, many possessing the Mainsite Moderator badge. Some become Reviewers sooner based on the quality of their work. Many Editors were promoted because they were good Reviewers. Members are able to apply for editor in the forums. Here is a list of Editors:
Mainsite Staff list
Useful links
Mainsite Staff
spidapig's advice for Reviewer applicants
Trivia
Community content is available under
CC-BY-SA
unless otherwise noted.