Cleanup, due to bias

Here in the Sploder Wiki, every article must not take sides. Please read here to learn more.
Not the member you searched for? See Members Category.
Proxycyaniderblx

Statistics:
Real Name:
Nikolei Abulinov
Gender:
Male
Age:
28 years old
Birth Date:
September 1990
Country:
United States
Joined:
May 26th 2017
Member of the Day on:
No day
Proxycyaniderblx is a male cyberbully who harassed multiple people. Allegedly, he recently got ip banned because he sexually exploited on sploderheads with an alt.
He is almost 30 years old, but he makes pretty hard games, as his games had recieved negative reviews for profanity, obscene graphics, and offensive racial stereotypes.
His most famous graphic was the swastika graphic, although he had made graphics and titles with offensive lanugage in them, proxy is permabanned because of that offence.
He swore on SploderHeads, and he recieved universal hate online
Criticism
Online Penalties
He was banned from multiple discord servers, he sent derogatory terms on discord, propaganda, and racist ideologies
He was once banned for 1 day on roblox for depicting someone getting hanged
He is currently perma-banned on sploder
Games
He recieved negative reviews on his games due to his games receiving negative reviews and reports,
He posted slang, profane, or derogatory words on sploderheads, several players encountered him
Sometimes, he is sometimes called a female due to his rage, but he actually became more adept
Trivia
He is an administrator of the XNDUIW discord server, and he fits mature audiences
He has a good relationship with ridusotakamura
Real Life
Drug Use
He was known for taking potent stimulants along with xanax to improve his skill, although he does it off camera
Conviction
proxycyaniderblx was convicted for a murder charge back in 2008 for killing a 7 year old girl with an MP5K Personal Defense Weapon, He was released on January of 2010, He still uses the same MP5K today.
Audience
He recieves a mature audience, and he is involved in playing with his best friends on roblox.
He lost plenty of his female audience on ROBLOX because of sexist messages, several female friends unfriended him on ROBLOX due to his online racist messages
Gallery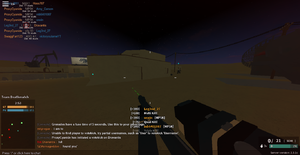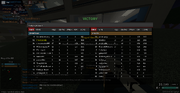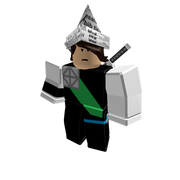 Community content is available under
CC-BY-SA
unless otherwise noted.