This page is about a Removed Feature or contains information about one.

This page is about an Removed Feature. If this feature comes back in any way, you can remove this template from the article.
Sploder Community Forums

Logo

Creator

Administrators

Lieutenants, Generals, and the Administrator, Geoff

Software

SMF 2.0.15

Minimum Age Requirement

13

Fate

Deleted on January 1, 2021.

The Sploder Community Forums (SCF) was an Internet forum for the Sploder Main Site.
Here you could create games, but instead socialize and talk with members. The Sploder Forum previously used Vanilla 1, a PHP and MySQL powered Forum application until it was replaced by the Simple Machines Forum (SMF) PHP application. The Sploder Forums shut down on August 5, 2018 due to a attack by a rogue admin, but was brought back up on December 30, 2018. However, it was deleted on January, 1 2021. The unofficial replacement for the Sploder Community Forums is the Nem-Creator forums, which is run by fans of Sploder[1].
Categories and Boards
Current
Special
Lieutenant League: A private category reserved for those surpassing the rank of Soldier, the Lieutenant.
Mod Area: A category where only the highest ranked users can go, Generals+ and Geoff came here to discuss various topics regarding the Forums and Mainsite.
Former
Archived Reviewer Applications, Reviewer Applications v.2, and Reviewer Lane: Reviewer recruitment boards, all child boards of Mainsite Archives.
MRE: Board containing more recent reviewer recruitment from 2019. Archived under Board Cleanup.
The Bunker: Also known as the Major Mobile, it was a private board reserved for those surpassing the rank of Private. Archived under Board Cleanup.
Private Compound: A special board for Privates where they could talk and socialize without Soldiers interfering. All Privates or above except Soldiers could see this board.
Ideas: Ideas that could improve Sploder go here. Formerly known as Mainsite Ideas.

Top Ideas: All the top ideas will be placed here. Child board of ideas.
Bugs and Feedback: A place for feedbacks and bugs regarding Sploder Main Site. Child board of ideas.

The Lounge: This category was view-able to Hero Members+. It acted as a General except with a more relaxed atmosphere. 
Major League: Majors+ discussed important topics regarding the forum in this category. The Lieutenant League replaced this.
Major Mobile: Was originally made as a joke by the staff. It was later renamed The Bunker. 
Gamerz Plaza: This was a place for users to talk about their upcoming games etc.
Community Forum Feedbacks: Feedbacks and ideas regarding Sploder Community Forums.
Sploder BLVD: For groups and shops.
MS Job Applications: Place to apply for becoming Moderators, Editors and Reviewers.
Ranks
Current
Post-based
Post-based ranks are achieved by means of posting. Some of the highest post-based ranks have access to special privileges, such as changing their custom title or their display name. 
Magnet: 0-49 posts
Repeller: 50-124 posts
Turret: 125-224 posts
Launcher: 225-349 posts
Drone Turret: 350-499 posts
Speeder: 500-799 posts (Also gives you access to BBCode)
Cruiser: 800-1399 posts
Reverser: 1400-2599 posts
Guard: 2600-4999 posts
Tank: 5000-9999 posts
Heavy Cruiser: 10000-14999 posts
Disruptor: 15000-19999 posts
Koptr: 20000-24999 posts
Centipede: 25000-29999 posts
Bugmeister: 30000-34999 posts
Electropede: 35000-39999 posts
Mogura: 40000-49999 posts
Spider: 50000+ posts
Former
These were the unused, removed or renamed ranks of the Sploder Community Forums. 
Spinoffs
Nem-Creator Forums
The Nem-Creator forums is a replacement of the Sploder Forums that was created by the Sploder member Bricc.
Old Sploder Forums
After the Sploder Forums stopped using vanilla, some people were still nostalgic for the old forums software. As a result, many people created their own Sploder Sploder Forums that used Vanilla 1.0 and used the same theme as the vanilla Sploder Forums.
SploderDB
After the Sploder Forums was shut down, Brocky created a forum using CreateAForum. It was shortlived and was succeeded by Sploder.tk.
Sploder.tk
Main article: Sploder.tk
Sploder.tk was a replica of the Sploder Forums that succeeded SploderDB. It was run by Sticki. It was shutdown after the original forums was revived.
References
Gallery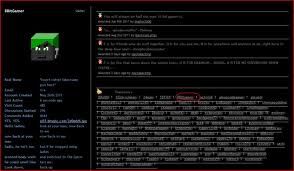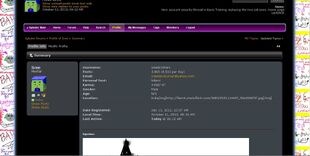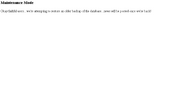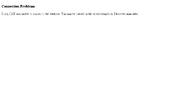 Community content is available under
CC-BY-SA
unless otherwise noted.