Line 13:
Line 13:
 

|Row 4 info = 13}}The '''Sploder Community Forums (SCF)''' was an internet forum for the [[Sploder Main Site]].

 

|Row 4 info = 13}}The '''Sploder Community Forums (SCF)''' was an internet forum for the [[Sploder Main Site]].

 
 
−

Here you cannot create games, but instead socialize and talk with friends. The Sploder Forum was using [http://lussumo.com/docs/doku.php Vanilla 1], a [http://en.wikipedia.org/wiki/PHP PHP] and [http://en.wikipedia.org/wiki/MySQL MySQL] powered Forum application until it was replaced by the [http://en.wikipedia.org/wiki/Simple_Machines_Forum Simple Machines Forum (SMF) PHP application].The Sploder Forums offically was shut down on the 5th of August 2018 due to a hack in the codes of the forums.

+

Here you cannot create games, but instead socialize and talk with friends. The Sploder Forum was using [http://lussumo.com/docs/doku.php Vanilla 1], a [http://en.wikipedia.org/wiki/PHP PHP] and [http://en.wikipedia.org/wiki/MySQL MySQL] powered Forum application until it was replaced by the [http://en.wikipedia.org/wiki/Simple_Machines_Forum Simple Machines Forum (SMF) PHP application].The Sploder Forums was shut down on the 5th of August 2018 due to a hack in the codes of the forums.

 
 
 

==Categories==

 

==Categories==

Line 93:
Line 93:
 

*'''[[No Access (rank)|No Access]]:''' Couldn't log in. Replaced by Giblet.

 

*'''[[No Access (rank)|No Access]]:''' Couldn't log in. Replaced by Giblet.

 

* [[Major (rank)|'''Major''']]: A rank that resembled that of a Lieutenant.

 

* [[Major (rank)|'''Major''']]: A rank that resembled that of a Lieutenant.

 
+

==Spinoffs==

 
+

===Old Sploder Forums===

 
+

After the Sploder Forums stopped using vanilla, some people were still nostalgic for the old forums software. As a result, many people created their own Sploder Sploder Forums that used Vanilla 1.0 and used the same theme as the vanilla Sploder Forums.

 
+

===SploderDB===

 
+

After Sploder Forums was shut down, Brocky created a forum using CreateAForum that was a spinoff of Sploder Forums. It was shortlived and was succeeded by Sploder.tk.

 
+

===Sploder.tk===

 
+

{{Main|Sploder.tk}}

 
 
 
+

Sploder.tk is a replica of the Sploder Community Forums that succeeded SploderDB. It is run by [[Sticki |Sticki]].

−

==External Links:==

 
−

*

 
 

[[Category:Sploder Forums]]

 

[[Category:Sploder Forums]]
---
Revision as of 00:44, 11 August 2018
Sploder Community Forums

Logo

Creator

Administrators

Lieutenants, Generals, and the Administrator, Geoff

Software

SMF 2.0.6

Minimum Age Requirement

13
The Sploder Community Forums (SCF) was an internet forum for the Sploder Main Site.
Here you cannot create games, but instead socialize and talk with friends. The Sploder Forum was using Vanilla 1, a PHP and MySQL powered Forum application until it was replaced by the Simple Machines Forum (SMF) PHP application.The Sploder Forums officially was shut down on the 5th of August 2018 due to a hack in the codes of the forums.
Categories
The Sploder Community Forum has a total of 14 discussion categories, 5 of which cannot be seen by Privates, the most common rank. The 8 categories seen by Privates are regarded as the "main" categories, shown as follows:
        Projects : A place for creating projects or topics without and interference from other users. Now child board of Personal Exhibition.
Special Categories
These consist of categories seen when your rank rises or lowers beyond the rank of Private.
Removed Categories
This section lists the removed or renamed categories of the Sploder Community Forums.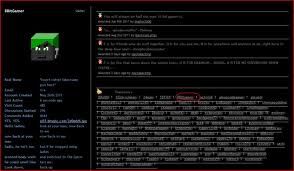 Ranks
On the Sploder Community Forums, there was a total of 13 (now 9) ranks a user can have based on their overall maturity and loyalty to the site. There have been discussions to rename one of the ranks 'Sergeant' due to the similarity of the sploder ranks and miltary ranks. The ranks here (ordered from lowest to highest) are as follows:
Post-Based Ranks
Post-based ranks are achieved by means of posting. Some of the highest post-based ranks have access to special privlidges, such as changing their custom title or their display name. 
Magnet: 0-49 posts
Repeller: 50-124 posts
Turret: 125-224 posts
Launcher: 225-349 posts
Drone Turret: 350-499 posts
Speeder: 500-799 posts (Also gives you access to BBCode)
Cruiser: 800-1399 posts
Reverser: 1400-2599 posts
Guard: 2600-4999 posts
Tank: 5000-9999 posts
Heavy Cruiser: 10000-14999 posts
Disruptor: 15000-19999 posts
Koptr: 20000-24999 posts
Centipede: 25000-29999 posts
Bugmeister: 30000-34999 posts
Electropede: 35000-39999 posts
Mogura: 40000-49999 posts
Spider: 50000+ posts
Removed Ranks
These are the removed or renamed ranks of the Sploder Community Forums. 
Spinoffs
Old Sploder Forums
After the Sploder Forums stopped using vanilla, some people were still nostalgic for the old forums software. As a result, many people created their own Sploder Sploder Forums that used Vanilla 1.0 and used the same theme as the vanilla Sploder Forums.
SploderDB
After Sploder Forums was shut down, Brocky created a forum using CreateAForum that was a spinoff of Sploder Forums. It was shortlived and was succeeded by Sploder.tk.
Sploder.tk
Main article: Sploder.tk
Sploder.tk is a replica of the Sploder Community Forums that succeeded SploderDB. It is run by Sticki.
Community content is available under
CC-BY-SA
unless otherwise noted.