Why am I here?
I'm Games543 on Main - site Sploder. I intend to be here just to edit incorrect informations about users and I would like to make pages too.. Honestly, it's a little indefinitely. As you can see, I used my real name for the User - name and '1234' to complete. I created my own Page. You can see in the fallowing Clicking Here!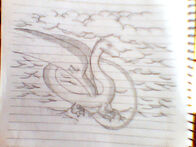 Profile
I'm 13 years old, I live on Brazil, Hablo Español y Inglés (I speak Spanish and English) I like intellectual games and Art!! I made some intellectual games... You're Albert Einstein Personality Test Middle East Quiz .Genius Quiz. 2000 DEMO Scientific and see to side one of my drawings >>>
History
I had an old account named as Ygor2 in 2012, basically this account is a "Noob" account . My best game in the my old account is basketball 28 views and 2 votes, created in Thursday January 10th, 2013. Later I forgot the combination of the my password, I just remember of something similar to 'qaqwwsweederr...', 'aqwsedrftgyhujikolpç' or '2468097531', I had mind tricks to remember my password... xD lol Just Kidding... However, there is a salvation: games543 - reserved account! My first game created in Monday August 11th, 2014, will destroy 3D Adventure Game Creator reaching to 32 views and 2 votes. My second game, one of my best games ever! a combination of Pinball and Soccer (As a Sport) I created the pinsogol sport! It's a weird name, but this weird game reached to more than 100 views!! it's impressive to a second game.. In my opinion..
Community content is available under
CC-BY-SA
unless otherwise noted.